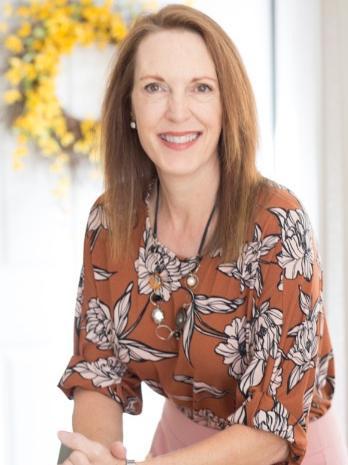 Karen Gustafson
Luxury and Relocation REALTOR®
Providing Luxury Service for ALL price points!
Client chosen, award winning REALTOR® 2011-2023, providing luxury service for ALL price points!
Brokers Guild Real Estate
Brokers Guild
7995 East Hampden Avenue
Denver, Colorado 80237
With a military and oil and gas family background, Karen has lived in 11 states throughout the US (CA, OR, AZ, NM, TX, KS, IL, MI, NJ, FL, and CO), and in two foreign countries (Venezuela and the UK). She personally know what moving with kids/pets, etc., means! Her background includes banking and mortgage lending, and management consulting. For 15 years now, she has been working to help people buy and sell their homes, at all price levels, selling well over $100Million of homes since 2007, and is the recipient of a 5280 Peoples Choice Realtor award for the past 10 years in a row! She enjoys connecting with others through these life experiences. Karen's goal is to smoothly get you into your first home, next home, or dream home!
Highly likely to recommend
04/16/2020 - Marc test
Bought a home in 2020 in Denver, CO 80204.
Karen is a pro. She knows the market and the strategies needed for buying or selling in any atmosphere. She is on top of the techniques needed to close your deal. Buying or selling a home is a big deal, Karen is the realtor you want leading you down that path.
Highly likely to recommend
05/21/2019 - Yuchika Ito
Bought a single family home in 2019 for approximately $500K in Englewood, CO 80112.
We had a great experience with Karen. As we were first home buyer we didn't have much knowledge about the house or purchasing process but Karen always explained us everything with patient. She is very knowledgeable about new and old houses in the area, always fast respond, taking responsibility of her job. The whole process went smoothly with her guidance. We highly recommend her!
Highly likely to recommend
11/21/2018 - stanteate
Sold a town home in 2018 for approximately $425K in Littleton, CO 80127.
May be the best realtor I have ever used. You can't go wrong with Karen. Has extensive knowledge of area, all the little things that can go wrong, she corrected before they became an issue. I felt fully comfortable letting her in the driving seat.
Highly likely to recommend
11/21/2018 - lindsey cmmngs
Bought a single family home in 2018 for approximately $400K in Parker, CO 80138.
Karen was awesome! She was so knowledgeable and always got the answer to our questions. She was honest when she saw something that didnt look right and was with us every step of the way. We are new home buyers and she was able to help us with finding the right home at our pace. I highly recommend Karen if you are looking for an excellent experience when purchasing a home.
Highly likely to recommend
06/20/2018 - user0559165
Bought a home in 2018 in Littleton, CO 80122.
Fabulous experience from start to finish in getting us the home of our dreams! I cannot recommend Karen enough! She made the out of state relocation as easy as it could have been and I would call her in a heartbeat for any future real estate needs.
Highly likely to recommend
05/28/2018 - dmack1957
Sold a single family home in 2016 in Littleton, CO 80125.
Karen is terrific! We have bought two houses and sold one with her assistance! She is extremely knowledgeable about the local markets and the real estate laws in Colorado! I wouldn't even think about using anyone else!
Highly likely to recommend
05/28/2018 - lbc234
Showed home in 2018 in Bow Mar, CO 80123.
Karen was a joy to deal with, we've been looking for over a year and were out of state. She went over and above what we asked of her and just closed on our home in Colorado.
She went an videoed the properties and gave her opinion of what we liked and didn't like, she was even working on nights, weekends and holidays. She was wonderful and I can't say enough good things about her.
Highly likely to recommend
07/06/2017 - belovedsong2001
Bought a single family home in 2017 for approximately $350K in Littleton, CO 80127.
Karen had a very quick grasp on exactly what type of home I needed for my living situation. She helped me temper my expectations a bit with the financial reality of things, but always kept her home searches within the constraints I provided. And she was quick, amazingly quick to provide leads, to respond to inquiries, and to be available for a showing. She was also a skilled negotiator with the seller and represented me all the way. I never had a worry or care in the world, because I knew sooner or later Karen would find and fight for the home I needed. This lady knows her stuff. I would not use any other realtor.
Highly likely to recommend
07/04/2017 - Noel Dickinson
Bought a home in 2017.
This was my first home purchase and Karen was great in guiding me thru the entire process. She is a consumate professional and extremely knowledgeable in the real estate business. She made the buying process seamless. Would definitely recommend her!
Highly likely to recommend
07/02/2017 - kirsten589
Sold a single family home in 2017 for approximately $550K in Highlands Ranch, CO 80126.
Karen was always in contact with us, answered all of our questions, and guided us through the market. We've worked with Karen twice now, and both times we ended up with a sale price and new home that we were hoping to purchase.